David Callander CPA, CA, BA (Acctg/BusLaw/Econ)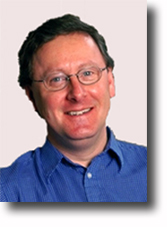 - Public & Private Co. Accounting
- Professional Services Delivery

David Callander is a business and finance consultant who for 10 years was the Chief Financial Officer of Parlay Entertainment Inc. (Parley), an Oakville, Ontario based public company that was the world's leading developer and dominant licensor of Internet Bingo solutions.
David joined Parlay after many years as partner with Ernst & Young LLP where he was responsible for delivering audit related public accounting services to a number of prominent Canadian public and private companies .
David has worked closely with many public and private companies in the hi-tech and manufacturing industries on audit and risk management programs. Through these relationships, David has developed expertise in US and Canadian regulatory affairs and in the financial reporting, taxation, treasury and governance affairs of public companies.
David has a Bachelor of Arts (Honours) degree in Accountancy & Business Law and Economics from the University of Stirling in the U.K. and is a member of the Institute of Chartered Professional Accountants of Ontario and of Scotland. David is also a member of the Financial Executives Institute.


Current site location: CNi: Staff - Bios: David Callander